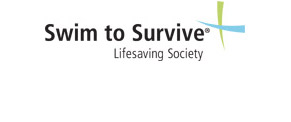 Stuart Wood is pleased to be participating in this very important Grade 3 program which is provided by a grant through The City of Kamloops and School District No. 73. Swim to Survive is a survival training program. The Society defines the minimum skills needed to survive an unexpected fall into deep water. These are expressed in a skill sequence in the Canadian Swim to Survive standard:
ROLL into deep water
TREAD water for one minute
SWIM 50 metres
Swim to Survive is aimed primarily at children, but people of all ages should be able to perform the Society's Swim to Survive standard. If you are interested in your child developing further essential swimming skills please contact Kamloops Parks & Recreation for swimming lesson information.